I was inspired to create this Peyote stitched bracelet by images from the book Histoire de l'art égyptien (1878) by Émile Prisse d'Avennes (original from The New York Public Library). 
I designed the pattern using a combination of BeadTool 4 and Bead Creator Pro (both have their merits when it comes to charting) and then worked it up in a palete of antique beige, cinnabar, blue satin, squash and Capri blue.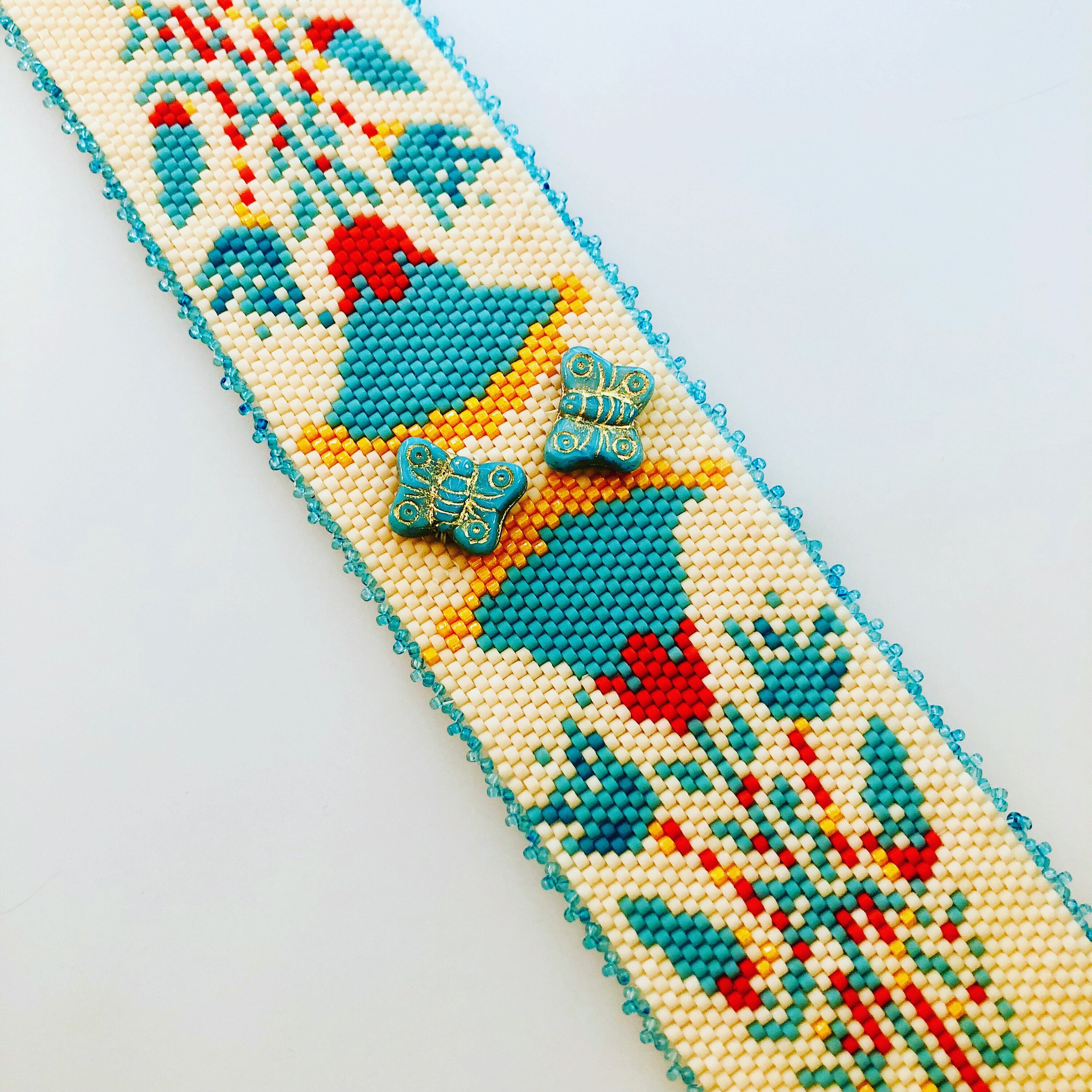 I'm working on embellishing the piece with three dimensional beaded and other elements to give it dimension and additional interest. An interesting clasp (style TBD) will provide the finishing touch!