I want you to enjoy your DFJ jewelry purchases for years to come. Follow these simple steps to care for your pieces. 
Last On, First Off
We all adore our jewelry, but (for the most part) it's not meant to be worn 24/7. It should be the last thing you put on and the first thing you take off.
Keep It Clean
Petals to the Metal earrings will not tarnish and can be cleaned with a soft, damp cloth.
Sterling silver pieces can be cleaned with a mixture of baking soda, a drop or two of mild dishwashing liquid like dawn and enough water to make a paste. Gently rub your piece with the mixture.  Then, rinse thoroughly and let dry on a towel.
Keep It Dry
Never bathe in or spray perfume on your jewelry. You wouldn't jump in the shower or pool with your favorite cashmere sweater, so don't do it with your jewelry!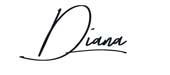 You're invited! Join my email list here: http://bit.ly/DFJVIP.